This is a cross-post from givingcompass.org
Mutual Accountability for Social Change is a monthly series exploring feedback in philanthropy with practical steps for donors.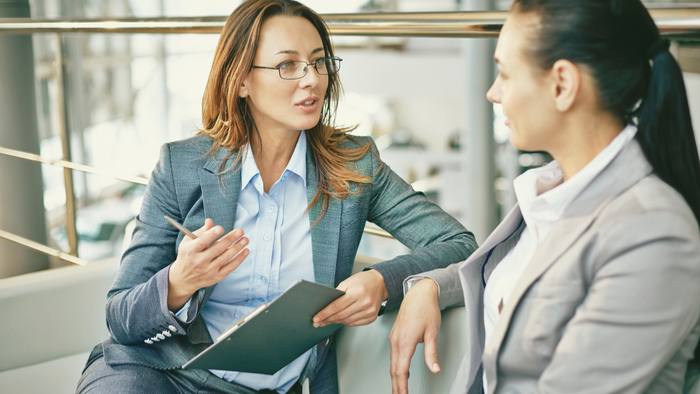 ---
By David Bonbright
Have you asked (or considered asking) a nonprofit how your donation is making a difference?
It's a mistake.
While it's an important and natural question, it is not one that should be asked directly. This is because it's actually an incredibly difficult question to answer accurately, and since only a handful of organizations in the world have the measurement capabilities to answer it satisfactorily, many will just make stuff up that sounds great. This even has a name in the trade: The dance of deceit.
(To see what it takes to measure donor contribution to a measured impact, I invite you to read this primer on evaluation, which sets out four levels of evaluation. Most nonprofits barely cover level two. "What difference do I make?" is a level four question.)
What Should Donors Be Asking?
To better understand how your donation is linked to measured social impact, ask questions that incentivize organizations to be authentic learners – to be iterative problem-solvers – and to be so in high-quality relationships with those they mean to help.
What does this kind of high performing, "learning organization" look like? I first look for three related actions: How the organization collects, analyses, and acts on evidence that speaks directly and specifically to how it thinks it is making change in the world.
I think of nonprofits like scientists.
1.     They have propositions about what is supposed to change because of their work, like "If returning citizens get and keep jobs, they won't end up back in jail." (Scientists call these hypotheses).
2.     They have programs that put their propositions to life, like teaching returning citizens job skills (scientists run experiments to test hypotheses).
3.     They collect evidence on program effects, like tracking recidivism rates of their program participants (scientists do the same for experiment effects).
4.     Most importantly, they revise their propositions and programs in light of the evidence (scientists construct new experiments based on new hypotheses).
To find out if a nonprofit has this kind of learning cycle, it is possible to ask questions pointed to each step in the cycle (and you are well advised to do so), but to save time, I recommend asking, "What is one way your organization has changed its program model, and what evidence did you rely on when you did?" This is a very hard question to blow smoke at. If they can't do it, or tell a story about something trivial – like a schedule change – you can be pretty sure the organization is not a high performer.
Ask About: Organizational Culture
Next, look at organizational culture. We have all heard various versions of the quote attributed to the management guru Peter Drucker, "Culture eats strategy for breakfast, operational excellence for lunch, and everything else for dinner." The culture of most nonprofits strongly tilts to bury failures and to present unalloyed good news and certainty to the world. We all know that we learn more from our failures than our successes. That learning opportunity is lost when any program weakness is quickly buried.
This is why it is so important for donors to ask about how the organization creates a culture of robust learning, of "failing forward." Good answers to this question will include regular meetings where evidence of performance and results are reviewed, a practice of reporting back to beneficiaries on how the organization is addressing their feedback (ask to see how feedback is reported to feedback providers), and a reward system for staff that implement changes based on evidence of unsatisfactory performance or results.
Ask About: Leadership
If an organization passes these two hurdles we come to the highest hurdle, leadership. While leadership is necessary to meet the first two tests, here we look to leadership that demonstrates a public commitment to high performance. I look for organizations that have signed on to public initiatives to advance nonprofit effectiveness. For example, in the U.S., ask if the organization has committed to the Performance Imperative of the Leap of Reason community. Is it adopting rigorous feedback practices through tools like those of the Feedback Commons or Listen4Good?
There is an added benefit to incorporating these three tests into your due diligence on charities. Not only will you create the right incentives to the nonprofits that you fund – and break the dance of deceit – you will be encouraging the existing nonprofit rating agencies like Charity Navigator and BBB Wise Giving Alliance to incorporate these dimensions into their ratings. They are moving in this direction, and your experience can speed them along.